Investor's Corner
Amid unstable property prices and concerns about affordability, effective management of current assists is more important than ever. Managing a rental property successfully comes with both inherent threats and opportunities. Here are a few tips from our Investor's Corner
Setting the right rent for maximum return:
Optimum rent is not just asking as much as you dare and waiting for a tenant to bite; it is the careful analysis of what price will deliver the highest price and quickest letting. Many an unwary landlord has stubbornly held out for a higher rent only to have the property lie vacant for many weeks and then, in most cases, having to reduce the rent anyways.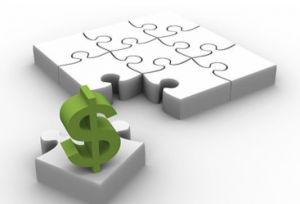 A good tenant is worth their weight in gold:
A reliable tenant who cares for your property and pays the rent on time is worth more than a rent increase. Time and time again inexperience owners let a good tenant go just to chase a few extra dollars a week, only to realise some time later that rent defaults or lateness, property damages, court proceedings, unpaid bills etc, can quickly surpass any notional rent increase…all the while doing your head in!
Leave it to the experts:
If you are experienced in property management nor have the time to devote to it, chances are you are risking a great deal handling the property yourself. Property management fees are very affordable (typically a very small % of the gross rent return) plus a one-off letting fee. All these costs are tax deductible against the investment. Experience investors often comment that good property management pays for itself. Why not give your local experts at Surreal Property Group a call today!
It is simple to transfer property management to another agency while a tenancy is in place.
We can manage the entire process for you, including advising existing tenants to the new arrangements.
Call Linda on 03 9729 5288 for a chat.
Check out our awesome reviews on Rate My Agent