Bayswater Real Estate 3153- Changes and Opportunities
Surreal Real Estate http://www.surrealpg.com.au is aware that there's one clear message coming from the current property market, it's to look deeper than alarmist media reports and blanket figures regarding Bayswater real estate 3153 property market.
While it is somewhat slower than it was 12-18 months ago the Bayswater Real Estate area – and of course the Bayswater Real Estate property market is cyclical in nature – it is undergoing a necessary adjustment after what many considered an overheated market.
This simultaneously presents some excellent opportunities for astute vendors and buyers. Softer prices give the first home buyer, those upgrading to bigger, better homes, and the investor plenty of opportunities to secure property at good prices in the current market. Vendors planning to sell and re-buy can make the transition with less risk than they might incur if they wait for a stronger market, given that buying and selling in the same market procures the same net result.
The current market also points to the importance of treating each property as an individual. Statistics give just the overall picture. Digging a little deeper can uncover some surprising results, including some properties reaching well above their reserve price, as well as particular price rises in certain types of properties in certain areas.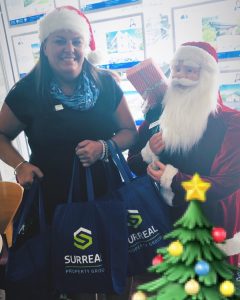 Now is a great time to do your homework and speak to your agent about the specifics relating to your situation. Talk to the expert team at Surreal Property Group today to maximise your success!
While you're here, take the time to read about the significant changes to tenancy laws taking effect in 2020, in our other newsletter.
Surreal Property Group is a small, local, family run business that prides itself on honest friendly helpful real estate services. Being from the country, Don and Linda know how important it is to build trusting relationships with the local community and love supporting and sponsoring local sporting teams and businesses.