Independent or Chain real estate agencies?
Decisions decisions… Independent or Chain real estate agencies?
Like most things in life, the answer here is not clear-cut; there's simply no right or wrong answer. Both big name franchises and independent agencies can be worthwhile services depending on the specific situation/transaction.
Ray White, First National, Elders, L J Hooker, Professionals, Hockingstuart, Jellis Craig, Barry Plant, Harcourts, Noel Jones, Biggin Scott, Fletchers, Stockdale and Leggo are all large chain real estate agencies that dominate the buying and selling market. According to current statistics from realestate.com.au, there are over 8,500 real estate agents and franchises around Australia. The question remains, should you choose a franchise or an independent real estate agency to help you sell, buy, or rent out a property?
Brand Recognition
Brand recognition is a huge part of marketing success. If the company has been around for years, their ads on TV, their radio campaigns are all powerful tools to plant a seed in your brain to be their first port of call. Being a larger and well-known brand agent must answer to the corporate culture when it comes to how they conduct their business, from the tools they use internally to the ways they advertise themselves and their properties. This always results in a higher amount of money spent, sometimes unnecessarily.
Like anything, there are pros and cons for each side of the argument.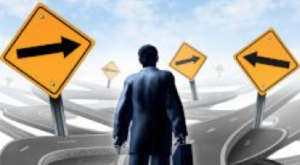 Give small business a go!!
Since an independent is not governed by a franchise policy, you have more flexibility when it comes to branding, marketing, pricing and service standards. This also means an independent may be quicker to adopt new ideas, technology, and tools, giving you more room for vendor/agent creativity. As well, unlike the regulated franchise agency, an independent can easily appeal to an ever-changing market by delivering unique pricing or customer service strategies, which gives you the ability to differentiate, think outside the box and win more business. Being independent will almost certainly mean they're usually smaller in size, more in tune with the local market, deliver a personalised service, and provide a greater sense of belonging. To independent real estate agencies, you won't just be another number.