3153 Real Estate
Surreal Property Group is located 38 min drive from the busy city of Melbourne. It is a 2 minute walk from Bayswater station in the beautiful City of Knox region. Here at Surreal Property Group our 3153 Real Estate team offer friendly advice and services for all your property needs for the areas of Bayswater North, Heathmont, Kilsyth South, The Basin, Boronia, Wantirna, Vermont and the surrounding areas.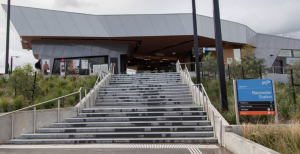 What we offer
At Surreal Property Group in Bayswater our staff offer house pricing appraisals, assistance in buying and selling houses, property management for home owners and landlords. We also offer advice on the state of the property market, legal advice surrounding property, tenancy and ownership of houses and commercial businesses. We have helped numerous people find their dream home using a friendly and honest approach to real estate. This sets us apart from competition withing the property sector. The team is enthusiastic and willing to go the extra mile for those asking for help. Our goal is to remain a respected member of the Bayswater and surrounding area community through genuine hard work and honesty.

Our Philosophy
Husband and Wife Team Don Linda Mitrevski are the business owners of our 3153 Real Estate team at Surreal property Group. Their business philosophy comes from a long time living in country Victoria. They have worked hard their entire lives to provide for their family and along the way learnt that honest work is good work. In the country there is no room for "shady" or untrustworthy business owners. In their exerience they have seen many real estate agencies come and go because they put the business ahead of the people they are suppose to be helping. Country people value genuine people who are looking to help them, and this is what Don and Linda have brought to Bayswater. They want to put the residence of Bayswater 3153 region first.