Why would you want to be a DIY Landlord?
And I mean WHY would you want to do it. Save money? Unless you know the Residential Tenancies Act well enough to navigate it, you are just headed for trouble.
Might seem appealing to some investors who may see it as an easy way to save money. However, the time and effort that property managers can save landlords, as well as the experience and knowledge they provide, can significantly outweigh the cost. A small fee and all the worry is taken care of.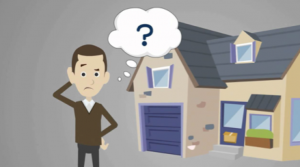 Have you got the time to show prospective tenants through your property? Have you got time to do the proper background checks to find suitable tenants? Do you know all the correct paperwork required, do know how to deal with collecting the rent, or what to do if your tenant doesn't pay it? Have you got time to conduct property inspections, liaise with your tenant to arrange tradespeople for maintenance?
If you answered No to any or most of these questions then get yourself a Property Manager. The Ladies at Surreal Property Group are ready to help you.
Our team prides itself on quality advice and services for the Bayswater area and surrounds. We are always happy to hear from potential buyers, sellers and tenant to see if we can help. Our focus is to make sure we serve anyone we come into contact with to the best of our ability so we have a great reputation and can succeed as a local family run business.