Local Real Estate Agent
Surreal Property Group is a Local Real Estate agent in Bayswater (https://www.whereis.com/vic/bayswater-3153). Don and Linda, with a 30-year devotion in real estate, buying and selling properties, and owning and operating hotels, motels and luxury apartments, purchased the well-established Bayswater office in 2012, moving from country Victoria to Melbourne to be closer to their children. The couple, originally from Melbourne, offer country values, city know-how, and innovative marketing and networking resources.
Licenced Local Real Estate Agent
Don, a Licensed Estate Agent, oversees the Sales Department, which expertly handles residential and commercial sales. The expanding team also specialises in appraising and selling businesses and large-scale developments. Linda, also a fully Licensed Estate Agent, heads up the Property Management Department, which offers both management and asset-growth services. They pride themselves in running a small family business with the likes of Don's brother Allan Mitrevski leading the commercial department. Don and Linda's children Justin and Coady will also be seen around the office, acting as administration staff working side-by-side with their parents.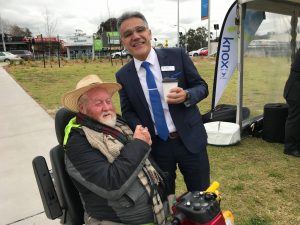 Bayswater area
The Bayswater area is very popular given its affordability and therefore, easy access to both the Central Business District and beautiful Dandenong Ranges. The Eastern Suburbs offers a wide range of housing options and excellent services and facilities, including the Bayswater Village Shopping Centre, Bayswater Park, and a train station. While investors enjoy the excellent value for money and good returns Bayswater offers, several exciting new developments look set to re-invent the suburb and secure its bright future. As Melbourne's population expands the outer suberbs like Bayswater become a sanctuary away from the busy city. People love to be within driving or public transport of the city so they can enjoy all that Melbourne has to offer. However, they still want to live far enough away to enjoy a friendly suburb where they can walk to a local park, watch some local sport and raise a family.