First things first: The best time to buy a house is when housing prices are low.
When prices are low and there are fewer buyers than sellers, the market is considered a buyer's market. Buyers can get homes for lower prices and can often demand more concessions from homeowners eager to sell. By contrast, in a seller's market, home buyers may become involved in a bidding war as homeowners consider multiple offers.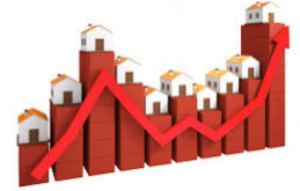 Unfortunately, trying to time the real estate market is difficult, even for professional real estate investors. If you're hoping to try and buy when prices have fallen, here are some key factors to consider.
Here are our top 5 tips on when to buy a house:
Pricing trends in your area: Compare historical sales to what homes are selling for today. If home prices are significantly higher, your market may be in a bubble.
The months of supply: Months of supply is the real estate term used to describe the inventory of homes for sale. It's a metric that looks at how much time it would take to sell all houses currently for sale based on current demand if no new homes came onto the market. You can also obtain this information from Redfin. In a balanced real estate market, there's generally around a six-month supply of housing. If the supply is lower, bidding wars are more likely to occur.
The time it takes for homes to sell: If houses sit on the market for a long time, it's likely a buyer's market. But if homes are selling very quickly, it's a seller's market and you can expect to pay more for a home. Redfin provides details on the days on market for sold homes.
New construction: When new construction lags, this keeps housing in short supply and puts upward pressure on prices.
How housing prices compare to income and employment: The housing market is overvalued in your area if prices are high in relation to the income of local residents. This isn't a sustainable situation, so prices are likely to fall.
Even with a careful assessment of market conditions, it's challenging to predict what home prices will do. Still, if prices are very high in your area especially relative to local incomes this could be a sign of a housing bubble. In that case, it may be worth waiting so you don't overpay for a home that might quickly fall in value if the bubble bursts.