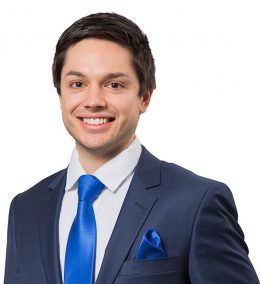 Justin Mitrevski
Administration Assistant
P. 03 9729 5288
Email Agent
Currently undertaking university studies, Justin is developing his knowledge and experience in the industry by helping out his family's business when he is not studying. Justin enjoys the customer service aspect of his role, striving to deliver an exceptional experience to each and every person that walks through the door at Surreal Property Group. Justin is exceptionally driven, working hard to ensure smooth sailing for his clients and colleagues.
What He Brings
Justin's strengths lie in his communication and interpersonal skills. He is a fast-thinking problem solver, applying an entrepreneurial spirit to all that he does in the interest of increasing efficiency and results. Friendly and approachable, Justin loves spending time with his team and thrives in the fast-paced environment that is Surreal Property Group.
It's not all work and no play for Justin, who enjoys the outdoors, choosing to spend his free time playing football and keeping fit.
My Properties
Sorry, but no listing matches your search criteria.