Boronia Real Estate Agents
Our services:
Buy homes at great prices through agents with expert knowledge of the market

Late night and weekend availability

Local team of professionals serving the community over 10 years

Sell houses promptly and quicker through targeted advertising and buyer lists
Rental properties available for low prices in fantastic areas

House inspections and property management for landlords

Talk to real local people
Experienced over 30 years in industry
About Boronia Real Estate Agents
Here at Surreal Property Group our Boronia Real Estate Agents have been servicing the residents Boronia, Bayswater, Kilsyth, The Basin, Ferntree Gully, Knoxfeild and Wantirna areas for all their property needs. Boronia Residents are encouraged to seek our advice and services whenever suits them. We know that people have jobs and busy lives, so our real estate agents and property managers have made themselves available long hours and on weekends so we can better serve the community. Whether you have a home to sell, you're looking to buy or rent out your property- our team has the expertise and experience to help.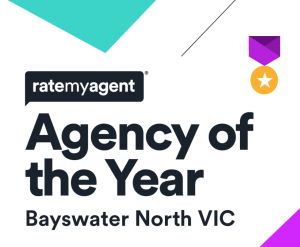 Why choose us at Boronia Real Estate Agency- Surreal Property Group?
Our team has vast experience in all kinds of real estate needs. From selling multi million dollar properties to auctions in our local communities we have all your real estate needs covered for the residents of Boronia and surrounding suburbs. Our family lead team of locals know the area backward and forward and have many connections in the area. This means they can get your home repaired when it's damaged, sold quickly on the market, rented out in lighting speed or just handle queries about the price of your property in the current market. 
FAQs for Boronia Real Estate Agents
How do I know how much my home is worth?
Comparing your home to other properties in the area that have been sold is a good place to start. However, location, number of rooms, number of car parks and how big the block of land is play a large factor in pricing of your home. We offer accurate assessment of your home price for FREE for Boronia residents by coming to your house and having you show us your property. 
When is the best time to sell my Boronia property?
General advice is it is best to sell during the warmer months as more people are willing to go out to inspect homes and therefore the competition for house prices rises. Property price fluctuates constantly, for the best and most accurate time to sell in the current climate call us and ask one of our experienced, professional Boronia Real Estate Agents near you! 
Why is it hard to find good people to rent to?
Finding good people to rent in Boronia is difficult because usually real estate agents do not do thorough background checks on renters in the area. Our property management team at Surreal Property Group make it their mission to only offer the best and most suitable applicants a chance to rent in your property. We have an extensive list of high quality, clean families of people waiting for new rental properties to move into
Can Boronia Real Estate Agents lease my property?
Yes, we do this every day. Our team is large enough to handle all property queries and have a large list of potential rental tenants who are keen to move to Boronia and rent ASAP. Luckily we have employed multiple property managers so it will feel like your home is being personally cared for by our team of locals. 
Do you deal with commercial properties?
Yes, we have a specific department that deals with commercial properties and has been doing so for the last 30 years. Our vast experience with commercial properties allows us to handle all your commercial property needs. 
Can you sell my house without all the expensive advertising?
Yes, we regularly sell properties before they hit the market, saving you time and money!

Facts about Boronia
Boronia is located between the suburbs of Wantirna, Bayswater, Knox, The Basin and Heathmont

The postcode is 3151

Boronia is run by the city of Knox, some 30 kilometers East of the Melbourne Central Business District

Boronia has over 20,000 people in it. Making is as big as some country towns

Boronia has its own train station, many gyms, cafe's, shopping centres, schools, movie thearters, restaurants and residential houses 
Facts about real estate agents
Real estate is defined as the property and any buildings on that property, as well as whatever else is on the property, such as grass, water, trees etc

Residential, commercial and industrial are the 3 main categories of real estate

Real estate typically appreciates over time, meaning it is a worthwhile investment

Real Estate Agents help people buy, sell, rent, lease, sell or purchase businesses. 

For more information on what real estate is and how it works you can visit the following site:

https://www.thebalance.com/real-estate-what-it-is-and-how-it-works-3305882
For the latest properties available for rent click here: https://www.surrealpropertygroup.com.au/for-rent/
For the latest properties for sale click this link: https://www.surrealpropertygroup.com.au/for-sale/
To meet our team follow this link: https://www.surrealpropertygroup.com.au/our-team/