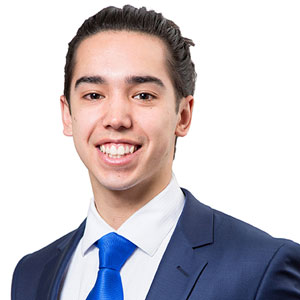 Coady Mitrevski
Property Consultant
P. 03 9729 5288
Email Agent
Still in school, Coady shares his family's work ethic, coming in to assist the team at Surreal Property Group on a weekly basis. Coady's exceptional customer service and communication skills make him an asset to the team and a favourite with clients. Coady's interest in real estate is fast growing, developing his skills and knowledge through his work experience in the office.
What He Brings
Always looking for the next challenge, Coady's maturity is well beyond his years. A hard worker with an enthusiastic approach to all that her undertakes, he believes the most enjoyable aspect of his role is working with a friendly team. Coady's outgoing nature and ability to relate to people from all walks of life has made him a very important team member.
In his spare time, Coady's discipline extends to the gym where he enjoys keeping fit. Coady also loves spending time with friends and family, watching football and cricket.
My Properties